New employees at Enervent Zehnder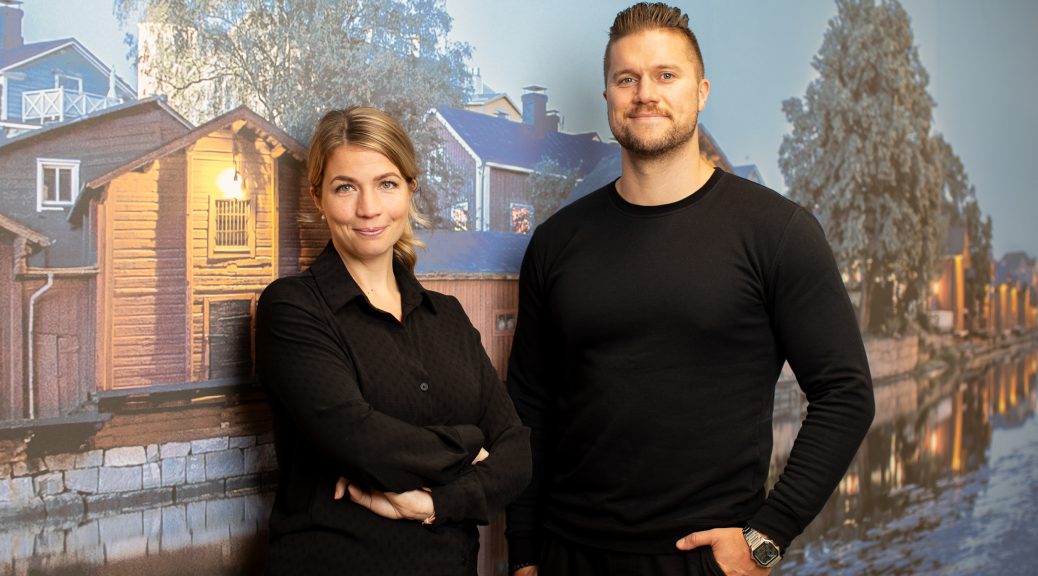 Johan Kaurila started as purchasing and logistics manager in May. Nicolina Mickelsson has strengthened the finance team since August. We asked them to tell us how the first weeks and months have gone in the world of ventilation units.
Johan Kaurila (M.Sc.), Sourcing & Logistics Manager
– Before Enervent, I worked for 11 years in various positions in a company that supplies oil spill control and environmental solutions globally. There, too, I was responsible for, among other things, projects related to logistics and stock. Although I enjoyed myself, more than ten years with the same employer is quite a long time. At Enervent, I was above all interested in the opportunity to test new challenges in a completely different field than before.
– My current job description includes contacting and tendering new and alternative suppliers, as well as the responsibility for drawing and developing the logistics business. I've studied finance, supply chain management and logistics, so I'm in the right field. I have also studied to become a sports instructor at a university of applied sciences, which means that I have also worked with various things related to exercise and well-being. In leisure time, sports provide an important counterweight to work.
– The first months have gone well! Especially the ongoing SAP project has kept me busy, and I am learning a lot of new things and methods in it as well. Enervent has a great team and from day one I felt like part of the house.
Johan reports to Mikael Karlsson, who is responsible for the supply chain.
Nicolina Mickelsson (M.Sc.), Financial Controller
– My job description is broad. Among other things, I am responsible for the company's external and internal reporting. In addition to that, I will also be responsible for the group reporting of our Norwegian sister company Exvent AS. I managed to work in the field of auditing for more than 10 years, of which the last 8 years as a KHT auditor (a Finnish auditor examination) in the capital region. Now I get to see what it's like to work "on the other side of the table".
– Enervent interested me because it combines many things. It is important to me to work for a company whose products I believe in. I learned about solutions related to good indoor air when we built our house. We chose an Enervent ventilation unit, so the brand was already familiar. The tasks are versatile, and the international ownership makes the job description even broader. The location is of course also perfect for a Porvoo resident.
– The first weeks have gone well, and everyone has been very nice. Even though I've only been here a few weeks, I already feel like part of the group. I had heard that the best thing about Enervent is the nice people and the good team spirit, and that is true.
Nicolina reports to Monica Strandell, who is responsible for finance and HR.
---
12.9.2023