Monica Strandell has been appointed Head of Finance and HR at Enervent Zehnder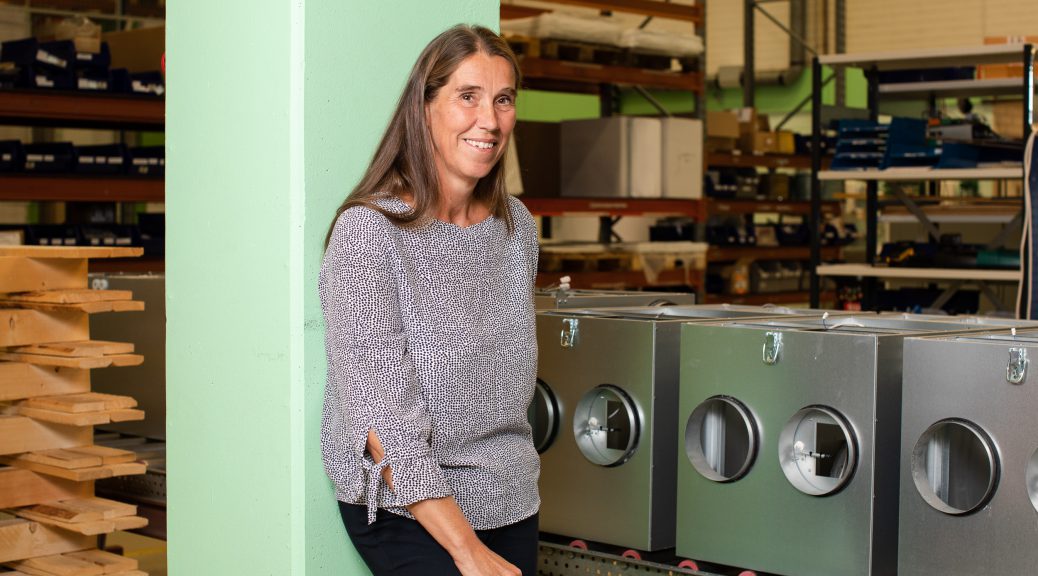 Monica Strandell started on 4th July at Enervent Zehnder as responsible for the company's finances and HR. Before this, she has worked for a long time in the service of internationally operating airlines.
– In those days, choosing a profession was quite easy. At school, I liked math and geography and I studied at a Swedish-speaking business school. I wanted to combine traveling and work, so the financial administration tasks at the airline were, so to speak, the perfect option. Later, also HR became an area of ​​responsibility. The numbers are important, but the personnel ensures that the goals are achieved.
Monica thanks the good reception at her new employer.
– I have felt welcome in the company from the beginning. Both in Porvoo and in Switzerland, everyone has been friendly and helpful. I started work when the summer holiday season had just started in Finland, and I immediately left for Switzerland to meet Zehnder's key personnel. It was a great opportunity, because it's easier to take care of things related to finances and HR when you've met the people at the group's head office in other ways than just through Teams.
According to Monica, the Finnish company is just the right size. It is also possible to see the whole from one's own tasks. And most importantly, people from different departments quickly get to know each other. He reports to CEO Thomas Söderholm.
Monica did not know Enervent Zehnder and the company's products before. Instead, she says that building technology has become familiar through a bend a long time ago.
– My father worked in the electrical field and my brother has always been in the HVAC field. They have been united, among other things, by industry humor and of course I have heard professional matters related to the industry in other ways. In other words, ventilation units were not a completely new thing at the start, she says.
In her free time, the sea and the forest are important elements and Monica moves a lot. He also admits to being an avid skier.
---
12.9.2022