Ensto has sold Ensto Enervent to EM Group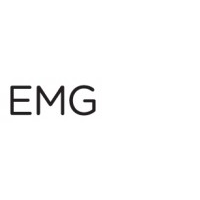 Ensto Oy has sold the entire share capital of Ensto Enervent Oy, a manufacturer of energy-efficient ventilation units, to EM Group Oy, the parent company of Ensto, with the transaction made on 31st of August 2016. In connection with the acquisition, a part of Ensto Enervent's management has acquired minority of Ensto Enervent's shares.
The acquisition brings clarity towards markets and customers because Ensto Enervent operates in ventilation business, whereas Ensto mainly focuses in electrification business. Ensto Enervent's annual turnover has represented about 4% of the total turnover of Ensto.
The businesses will continue as usual and personnel will continue in their duties.
More information
Ari Virtanen
CEO
Ensto Group
+358 20 476 2440
ari.virtanen@ensto.com
Martti Timgren
CEO
EM Group Oy
+358 20 476 3552
martti.timgren@emgroup.fi
Jukka Riekkinen
Managing Director
Ensto Enervent Oy
+358 40 518 0899
jukka.riekkinen@ensto.com
EM Group is a Finnish family company that owns and develops international enterprises and real estate activities. In total, the companies of the EM Group employ some 1700 people in 20 countries. The Group's turnover is around €290 million. www.emgroup.fi/en/businesses
---
1.9.2016