Greetings from northern Sweden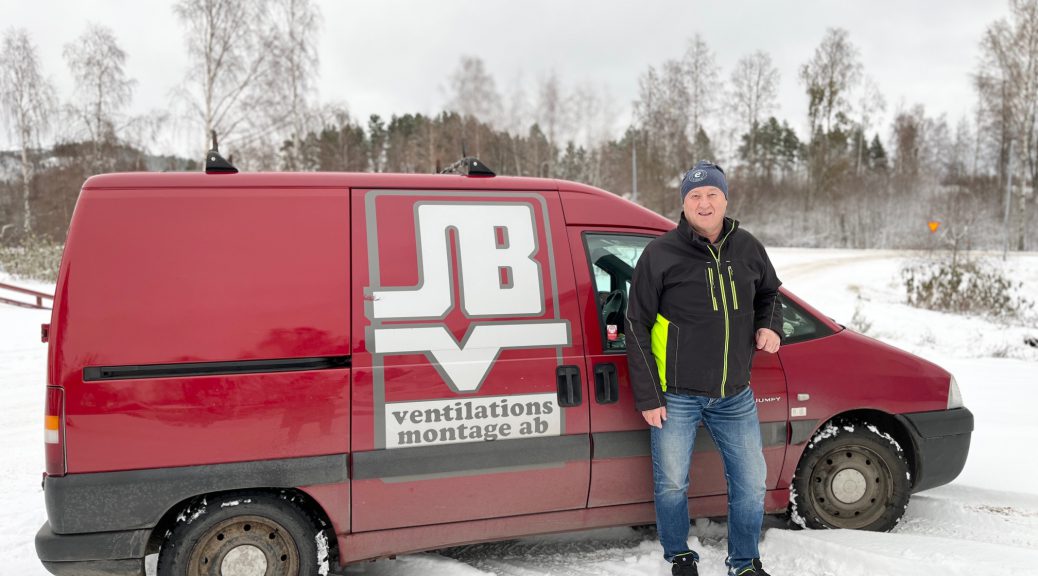 Göran Byström's JBV Ventilationsmontage is known as a reliable installation and service company in the Örnsköldsvik region in northern Sweden. The company was founded in 1988 and is also one of Enervent Zehnder's long-standing distribution and service partners in the neighbouring country.
Over the decades, Göran has been involved in many different projects. Today, his customers are mostly builders of new villas and detached houses.
– My partner and I started by installing ventilation units for new projects, but gradually more and more service contracts were added on completed installations.
As an experienced HVAC professional, Göran's unwavering principle has been to only install equipment that he himself would use in his own home.
– I don't need to advertise much because we have been active in the same area for so long. Word spreads and new customers come through recommendations. For example, we have a well-known hockey team here in Örnsköldsvik, and I have had the privilege of installing ventilation systems for several of their players over the years
Enervent Zehnders's advantage in Sweden is a wide range of units
Enervent Zehnder's expertise in northern climates gives the company a competitive advantage, especially in the local Nordic market. Göran Byström confirms that Enervent units have received good feedback from customers.
– I first became familiar with Enervent units about 23 years ago, when we started installing more and more private, smaller projects. The ventilation units have modern technology, and the manufacturing has remained in Finland, which has certainly contributed to keeping the quality high. Another advantage is the versatile range of units. It is important to have a solution for different sizes of premises and buildings from the same manufacturer.
He says that it is only in recent years that people have really understood the importance of ventilation solutions. Still, he sometimes encounters clients who wonder whether the expense is necessary or unnecessary.
– I usually say that good ventilation is as important as heat and water for a building and the well-being of its inhabitants.
---
13.11.2023